"It is a capital mistake to theorize before one has data." Arthur Conan Doyle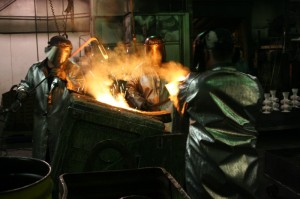 When a machine is down, you call an expert who can tell you what needs to happen in order to fix it.  Sure, you could buy a new machine, but, what if all it needs is a simple tweak?
Managing a process is a lot like that – you need an expert to look it over and tell you what it needs in order to make it running at its highest efficiency.  Some fixes are easy and your team can handle them.  But, some, are more complicated and need development and implementation support.
Key Process Innovations' process analysis provides concrete recommendations that will directly impact your bottom line.  And they will work with you to assist in implementation of those recommendations.  A process expert – just a phone call away.  Ready to get started?  Click here to contact us.