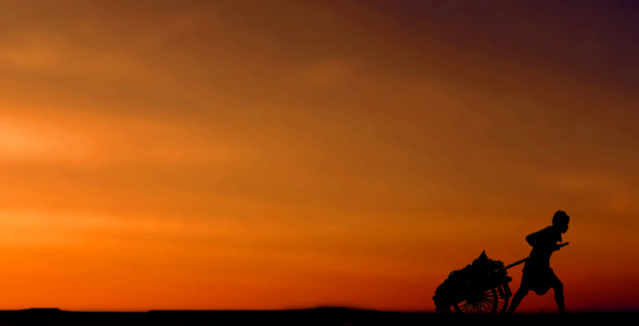 A Business Owner's Perspective
Running a business in 2020 presented challenges that many business owners and executives had never experienced. The pandemic impacted different industries differently. Some, like outdoor recreation, had record years that may never be repeated, while others, including commercial aerospace, have been devastated. As 2021 began, I interviewed the leaders of numerous businesses, some of which benefited from the pandemic and some of which were negatively impacted, about what steps they took in 2020 and what they plan for 2021 in order to survive this pandemic. Three common themes emerged from these interviews: diversification, internal efficiencies and leveraging the customer base.
Diversification
Nearly every business leader I spoke to recognized that serving a wider range of industries or a wider customer base is key to surviving any economic downturn. Companies in oil and gas, automotive or aerospace have experienced significant economic downturns throughout this century. The difference is that this pandemic affected nearly every industry. The challenge this time was to either pivot to an area that wasn't impacted, or expand their offerings within their primary industry in order to keep their employees working. Here are some approaches that have worked for successful companies:
Expand reach among existing customers. One concept that proved true during the pandemic is that customers aren't thinking about suppliers. They are focused on their business and the best way to survive or thrive during the pandemic. However, the pandemic also created an opportunity to connect at a deeper level with customers, suppliers and others. Taking the time to reach out to those people in our professional network allowed businesses to develop a deeper relationship with those individuals. 
Calls like this also provide an opportunity to educate your customers on other products and services that you or your company might offer. Alex Goldfayn, author of Selling Boldly, urges his clients to pick up the phone and call their customers. Customers aren't thinking about what products and services you provide. By calling and talking with them, you can offer to help them during this time. If that approach feels uncomfortable, think about the last time someone called you and offered to help. And how did you feel? Was that relationship weakened or strengthened? I personally know that this approach increased business for one of my clients by 15% in less than six months.
Expand offerings within the same industry. Regardless of what industry your business currently serves, there are always opportunities to provide additional products or services. During the shutdown, many of my clients spent their precious R&D efforts developing new products. In some cases, it was an idea that had been percolating in someone's head, or an adjustment to meet a perceived need due to the new economic reality. The challenge with this approach is that once these new offerings are developed, you must take action to educate your customers about them. By reaching out to them as discussed above, you are proactively educating your customers on new ways you can help them.
Pivot to another industry. The pandemic required businesses in some industries to completely pivot to another industry. Nate Lindquist, owner of Pinnacle Metal Works, said he realized that as the aerospace industry was grounded (pun intended), he needed to do something to keep his employees employed. He made the decision to pivot to the home gym industry, which was booming during the lockdown. While he plans to maintain his foothold in aerospace, establishing a business in a new industry has allowed him to gain new experience and knowledge, including how to grow his online presence and how to adjust his manufacturing plant to meet the differing needs of his new customer base.
Internal Efficiencies
Over the past four years, the US economy has remained strong, which has resulted in growth across nearly every industry. As the saying goes, profit covers sin. So as the economy ground to a halt, most companies began to look at ways to cut costs. Beyond reducing headcount or across-the-board pay cuts, other strategies included cross-training employees, streamlining flow through the plant and bringing outsourced services in-house. Outsourcing included pre-fabrication in the shop versus in the field, while outside processing could include machining or nondestructive testing. In some companies, that meant acquisition of companies providing complementary or down-stream services. 
As companies began to rearrange their processes to allow for social distancing, equipment and processes could be redesigned to redeploy employees while reducing waste. For some manufacturing processes, that included having one employee operate multiple pieces of equipment or perform multiple operations in series. A number of companies also reduced WIP (work in process) and moved toward "Just In Time" manufacturing. 
Understanding that most businesses will go through these cycles, many companies took this time to strengthen their processes. Russ Gallagher, president of Bescast, an aerospace company, tasked his managers to begin strengthening processes and ensuring that when demand picked back up, they were able to handle increased throughput, smaller batches and more complex parts. These downturns are an opportunity to try new technology, develop creative approaches to resolve nagging issues and explore new products in order to reduce costs or find a competitive edge. 
Construction companies found that utilizing their resources and equipment in the shop reduced waste and costs in the field. To do that, they needed additional engineering to ensure the design accurately fit the footprint and met the needs of the customer. Most firms found they could redeploy existing resources in order to achieve this initiative. This meant faster completion of projects, resulting in higher profits and greater capacity.
Focus on the Customer
The pandemic allowed the opportunity to deepen relationships with customers and suppliers. During periods of stress, it is often difficult to look beyond our immediate situation and focus on others, but this outward focus allowed many companies to grow and thrive during the pandemic. Eric Doering, founder of Vulcan DC, had to find other ways to generate sales when home shows, the company's primary method for reaching new customers, were cancelled. He began calling former customers and asking for referrals, which turned out to be a great way to find new projects while strengthening relationship with his customer base.
Hank Jamerson, VP of Sales and Marketing at Kyanite Mining Company, tasked his team with reaching out to all his customers and checking in on how they were doing. He realized that during the past several years, he hadn't been proactively calling his customers, but instead was only responding to incoming inquiries. As he and his team started calling his customers, he realized how much he'd missed talking with them and how much they had missed hearing from him.
Even more importantly, he realized that taking the time to truly connect with others was one of the bright spots in an otherwise difficult time.
As we move into 2021 and start the long journey towards a life that mirrors pre-pandemic times, I challenge you to take time to reflect on how you can enhance your relationships with those around you. While business may be the reason these relationships began, I do believe this pandemic provides an opportunity for us to deepen those relationships and carry them forward into a prosperous future. 
If you would need some assistance on the best approach to enhance your customer relations, send me an email. I'd be happy to share best practices and get you on your way.
P.S. I promise my chicken articles will be back next week.  I just needed a little time to grieve the loss of Caramel Corn.